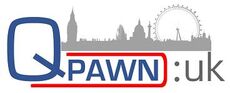 This is a free Nation simulation where people can join up as members of the British government and rise through the ranks until your party achieves more seats, maybe even as the government. Maybe you will even be the Prime Minister
When you join Qpawn UK, you will be a MP. You will be a member of a party. Remember that you have to take care of yourself. You want to be a politician people will remember. You want to take care of your party. After all, you want them in government. If you have the time, You have to take care of the UK
We endeavor, through our actions and work to bring players the ultimate nation simulation experience, surpassing all other simulations that are currently on the web.
To celebrate Qpawns 10th birthday, Qpawn was opened as a new game in late December 2007
A Government simulation is a Internet based Nation simulation that attempts to simulate the government and politics of all or part of a single nation
What do players do in Qpawn UK?
- Deal with National topics such as Military, Education, Health, Justice, Transport. You can either be the secretary (minister) in charge of these or in opposition - Debate in Parliament. - Write, debate and vote for new bills. - Improve the statistics in the UK - Answer questions from the press or hold a press conference. - Hold a fund raising event . - Make sure that your party is doing well in the polls. - Make sure that your party does well in the elections - You might have to deal with a crises or scandal that the mods give you.
There are other games that are similar to Qpawn UK, But Qpawn UK has made vital changes in the budget system, the Election system as well as player debate. There is help for those that are not British to understand the system. The Moderators are always willing to help. The game has a nice atmosphere and is not complicated.